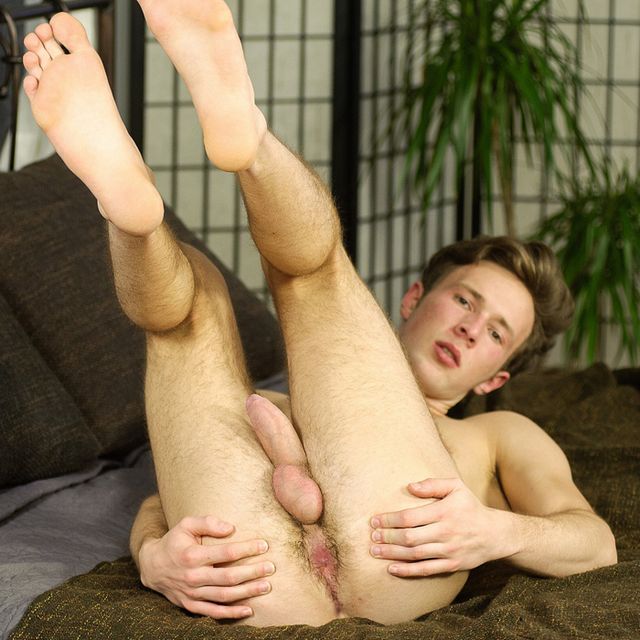 2 Votes | 2 Likes | 0 Dislikes
18 Year-Old Ivan Shows Cock, Feet and Tight Hole!
Posted: February 16, 2017 by billy30
Ivan Denak is a sexy, straight 18 year-old student at William Higgins! Ivan is from Prague, and he enjoys sports, fitness and soccer. Ivan looks great as he bares his chest and shows it off. Then he turns, lowering his jeans to expose his sexy ass. He gives us more of the ass, with underwear wedged in the crack.