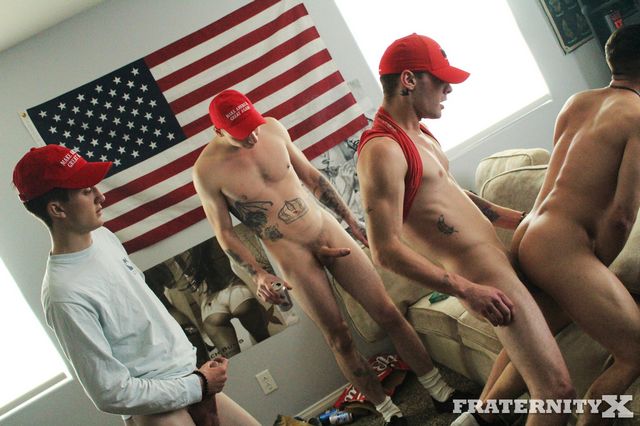 3 Votes | 3 Likes
The naked housemates diaries: Make America Gay!
Posted: February 3, 2018 by spycamdude
This here is America. We like our beer to taste like piss and our guns to be semi automatic. We're real men. So don't bring that bi bull shit into this house. Lets skip the politics and spit roast this bitch.