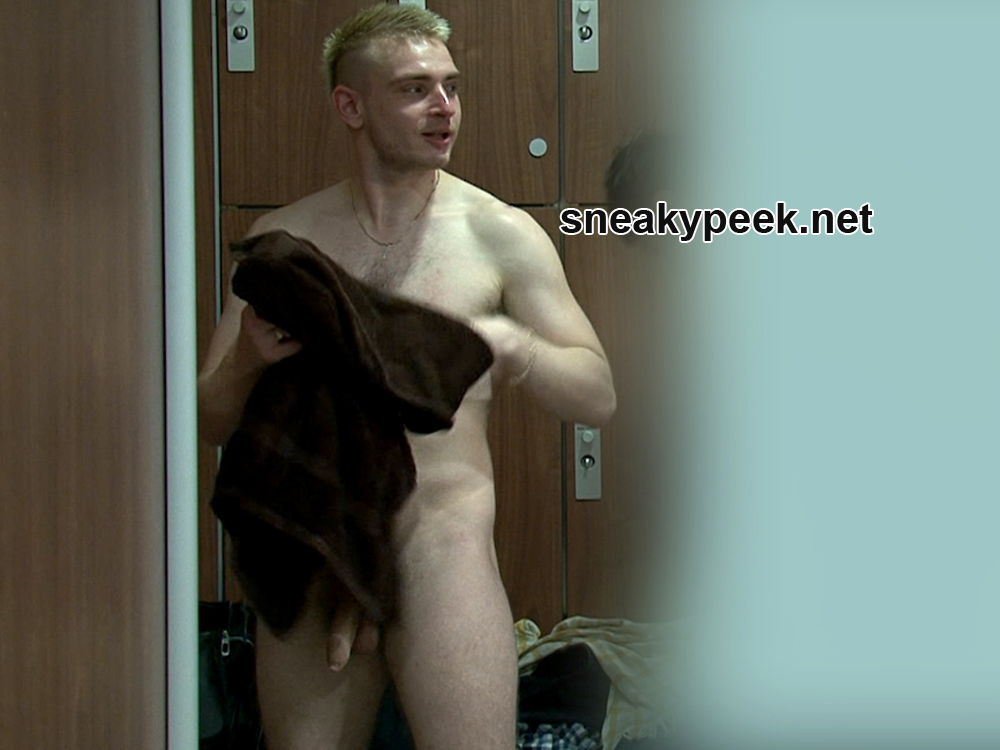 4 Votes | 4 Likes
Long and loose foreskin… anyone?
Posted: May 10, 2020 by spycamdude
This blonde lad who towels off in the corner while chatting with his buddy has such a long silky foreskin. I'd be doing my best to steal a look at it in the showers but with this sneaky camera footage I can zoom in on it in all its glory! Fucking horny especially when comparing it to his bulge after he's suited up!