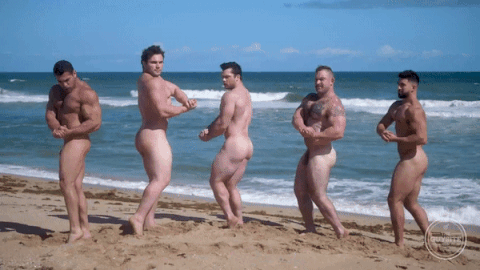 2 Votes | 2 Likes
Muscle men nude beach!
Posted: November 3, 2020 by spycamdude
Join four of your favorite men and a newcomer for a day at the beach. Then, take a break with 265 pound ex college football player Ludvig to rub one out. Coming soon you'll be able to see a lot more of these sexy men.